About us
EU Poultry is an expert in high-quality processed chicken meat production. Our production and storage facilities are located in Slovak Republic, practically in the center of Europe (the distance from the plant to Bratislava is 60 km, to the Hungarian border – 50 km, to the Austrian border – 70 km, to the Czech Republic border – 100 km).
We have chosen the location to perform fast supply of fresh and frozen premium quality chicken meat to all countries of the Central and Eastern part of the European Union.
Nowadays, our company supplies chicken meat and chicken meat products besides the domestic market to:
Austria, Bulgaria, Croatia, Czech Republic, Denmark, Estonia, France, Greece, Hungary, Italy, The Republic of Cyprus, Latvia, Lithuania, Malta, Netherlands, Poland, Romania, Spain, United Kingdom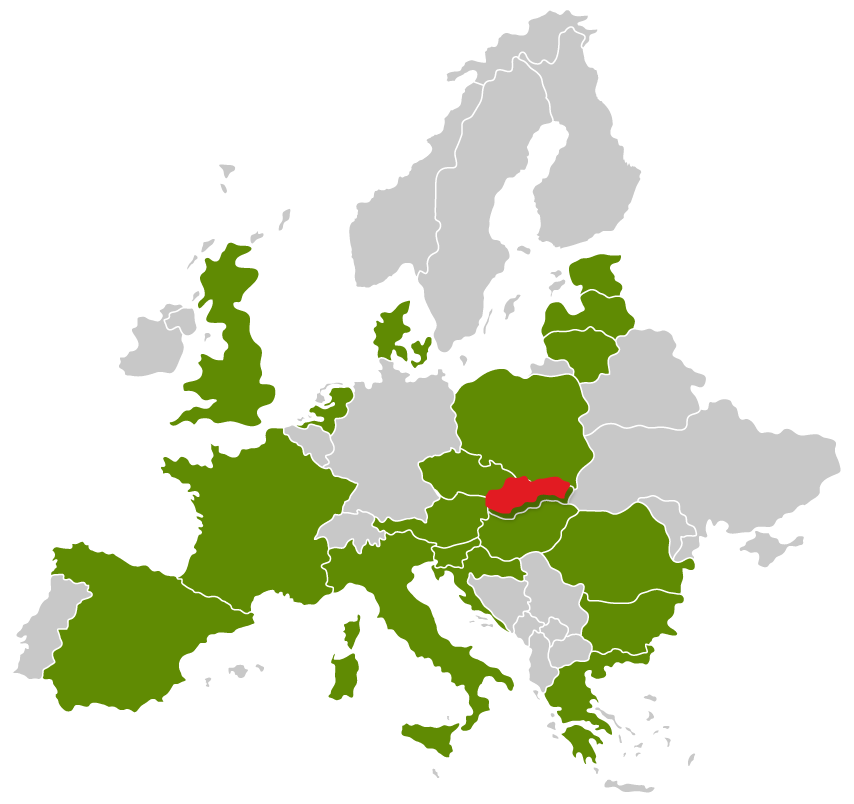 Food safety control through all the stages of production and logistics chain, performed by our Quality Assurance Department, as well as the high production standards, allow us to meet the highest EU quality standards for chicket meat.
We urge to become a commonly recognized leader in meat processing, trading and distribution on the EU market. We invest our time, money and efforts into production, logistics, quality assurance and marketing with the aim to keep expanding to other national markets within EU and increase our market share.

We believe that only satisfied customers can be a driver to reach our goals.