Pozývame vás na návštevu nášho stánku na ANUGA TASTE THE FUTURE
26.08.2021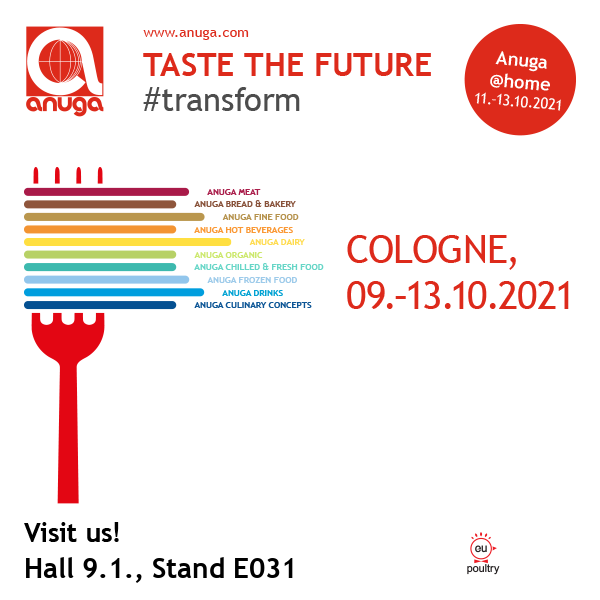 Vážené dámy a páni!
Pozývame vás na návštevu nášho stánku č. E031 Hala 9 na najväčšej svetovej výstave pre inováciu potravín ANUGA TASTE THE FUTURE, ktorá sa uskutoční od 09. do 13. októbra 2021 v Koline.
Výstava vám umožní dozvedieť sa o nových produktoch v našom portfóliu a o novinkách spoločnosti medzi prvými! Je to skvelá príležitosť prerokovať spoločné plány pre budúcnosť a perspektívy rozvoja v osobnom rozhovore s vedením spoločnosti.
Radi vás uvidíme v našom stánku!